Read-o-Meter
2
minutes
Fantastic news arrived at us yesterday evening! We were formally accepted as a supplier to the BBC!
Comixify VFX Platform, which can be tested for free here, with a long-term goal to accelerate the VFX Post-production video market by putting the ML and AI to work thus limit the cost and time needed for nowadays manual tasks, offers six different tools!
Style Transfer
Here you can change the style of your video and make it look hand-drawn! You can choose one of our 20 styles or create a brand new one with us!
Rotoscoping
Rotoscoping allowing you to Extract objects from a video. Separate objects from a whole video by simply showing what objects you want on a few frames.
Enjoy input of up to 4K resolution, easy to use online mask editor, exportable to Silhoute splines!
Slow motion
Slow down your videos and Increase the FPS of your existing videos by up to 16 times.
Video colorization
Colorize black and white videos. Simply give us a black and white video and a reference image and we will do the rest.
Video inpainting
BETA – Remove the bad part of your video. Just tell us what you don't want on your video and we do the rest!
Video Super Resolution
ALPHA – Enhance the resolution of your videos. Just tell by how much you want to increase the resolution, grab a cup of coffee and wait for the results.
Mobile and destkop
The beauty of the Comixify VFX Platform is that you can access it via desktop and mobile devices! You can add your task while going to work, or waiting for your morning coffee and download them once you will arrive!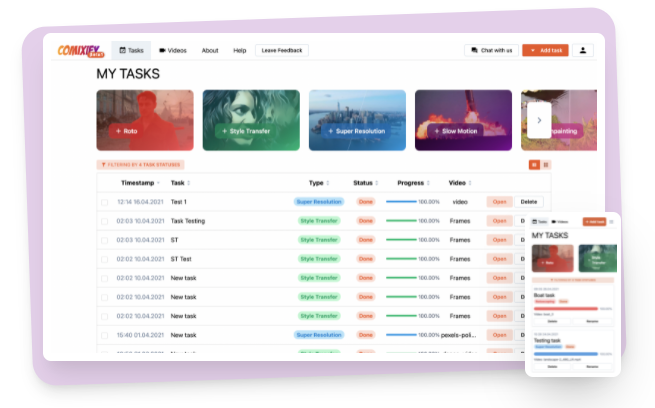 Moreover, you can share your task with people that are not logged in to the Comixify VFX Platform. All you have to do is to unlock the task, unlock it with one click and send the URL to the person that should see the results!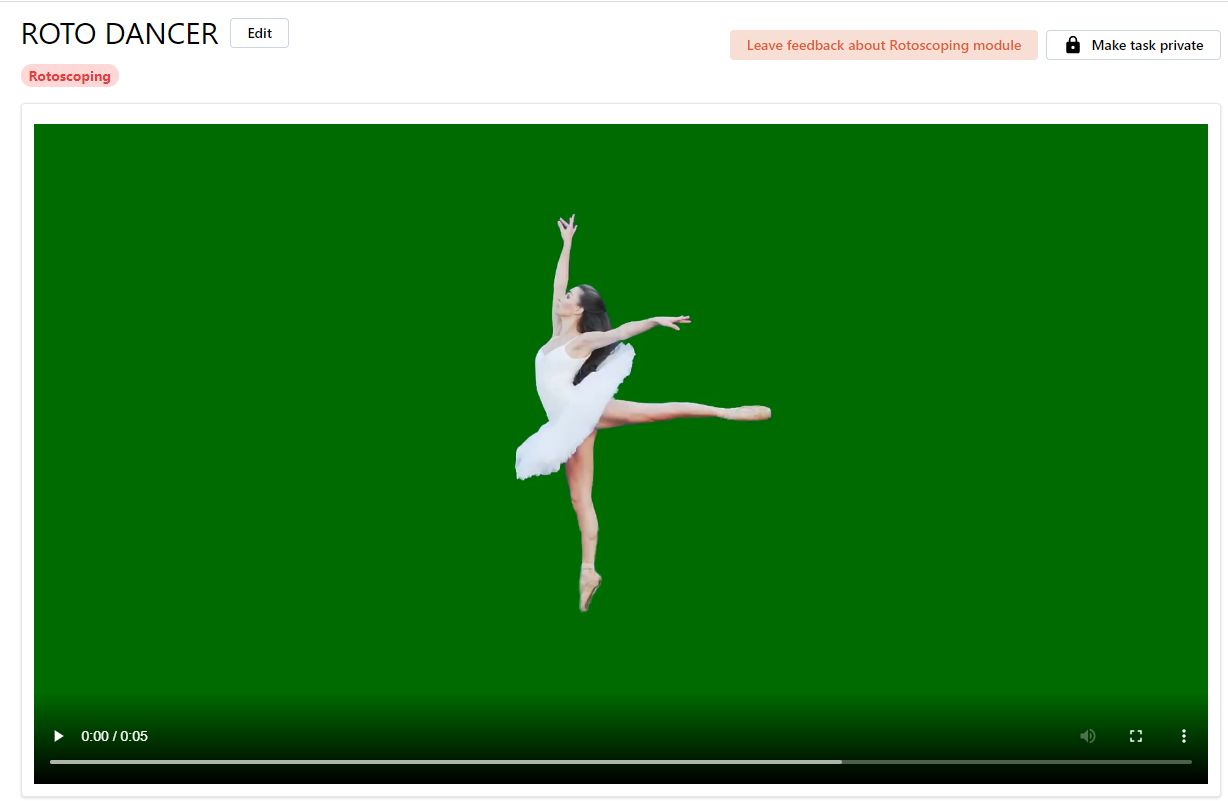 How our tools can help?
Creators can simply give our AI & ML tools tasks they don't want to do or tasks that are taking a huge bit of time.
Redrawing a real live 10 seconds video to animation can take 15 days and cost – 6600 EUR. Our Style transfer can do it in 2 minutes for less than 20 USD.
Ten seconds roto task can take 2 days and cost 1000 EUR… Or you can do it with Comixify for 100 USD and get the results in roughly 90 minutes!
Who should try?
All video CREATORS should try it ASAP! They are working for or representing big post-production studios but also doing independent jobs or simply freelance their skills!
They are in the front line of the video post-production.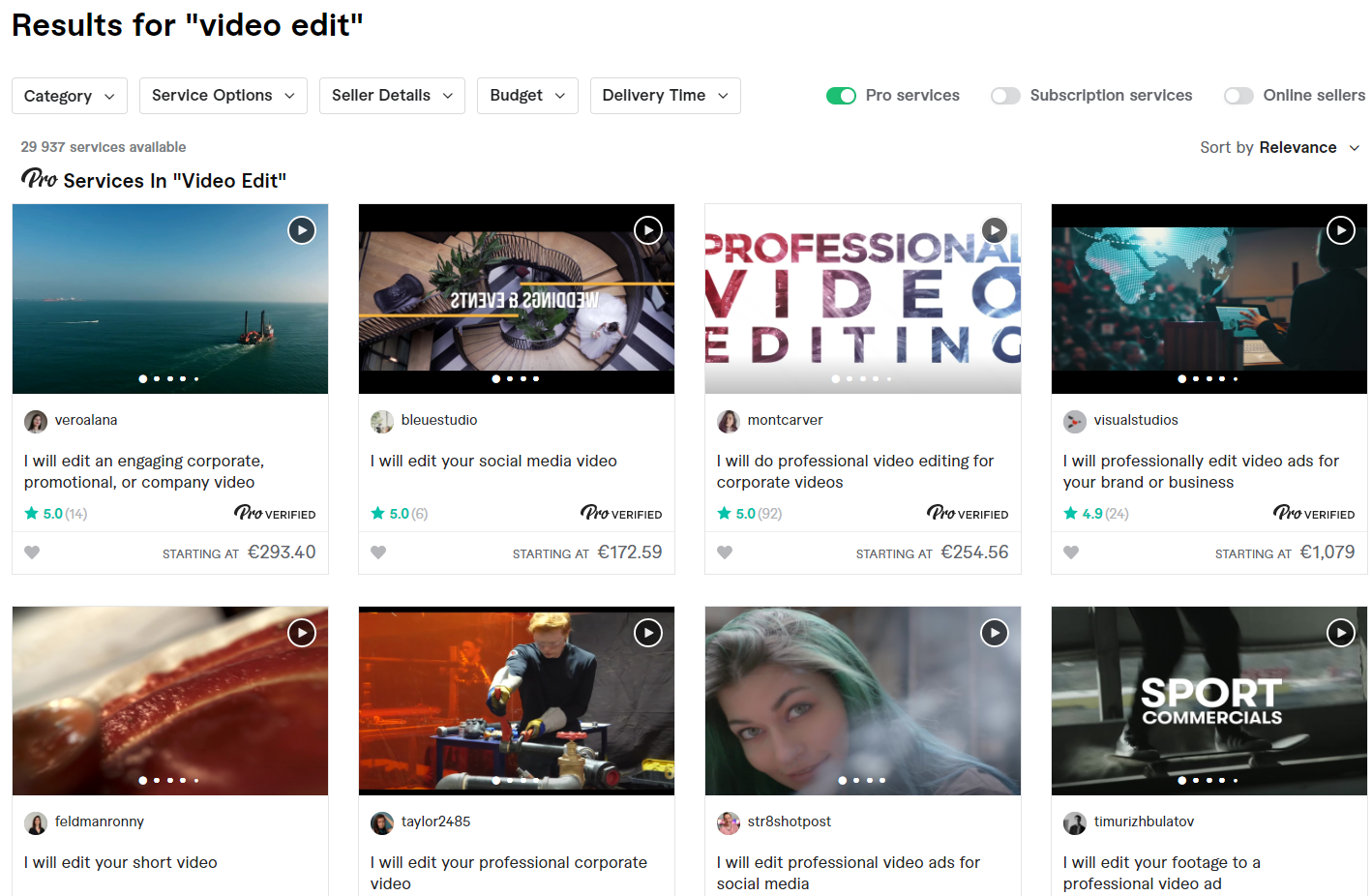 There are new updates and new tools in our pipeline and we will add more and more things to our services!