Read-o-Meter
2
minutes
Video Inpainting is here!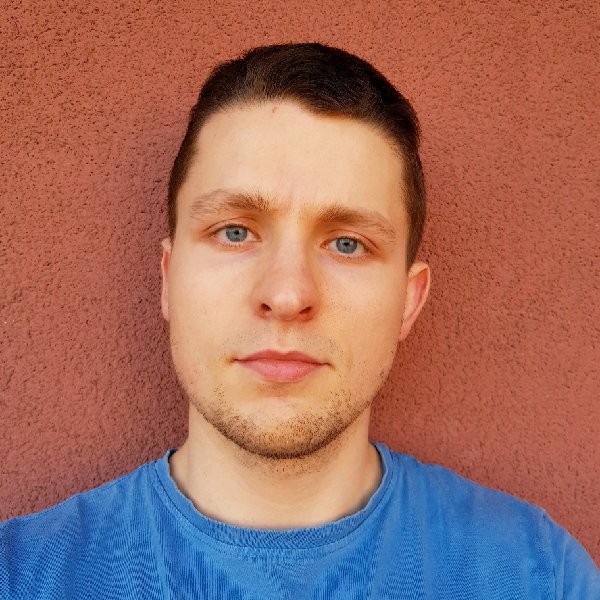 by Maciej Pęśko
We are happy to announce that another module is available in Comixify VFX Platform. This time it is Video Inpainting! New module is available for free for all the beta testing users (If you are not one of them, you can create a beta testing account under this link).
What exactly hides under this name? Well, let's imagine one has a video sequence with some undesired objects, person, text or logo that should not be there. In general there are three ways to deal with it. The first one is to record a video from scratch, but in most cases this will be very expensive, time-consuming and sometimes even impossible. So the second option is to hide unwanted objects under some artificially added stuff. Yet here comes other problems like setting proper perspective and light for it or just simply one does not want to have any new elements in the sequence. From here we go to option 3, we could try to remove the unwelcome part of the sequence by replacing it with the background borrowed from other frames. In simple words, that is what Video Inpainting is doing.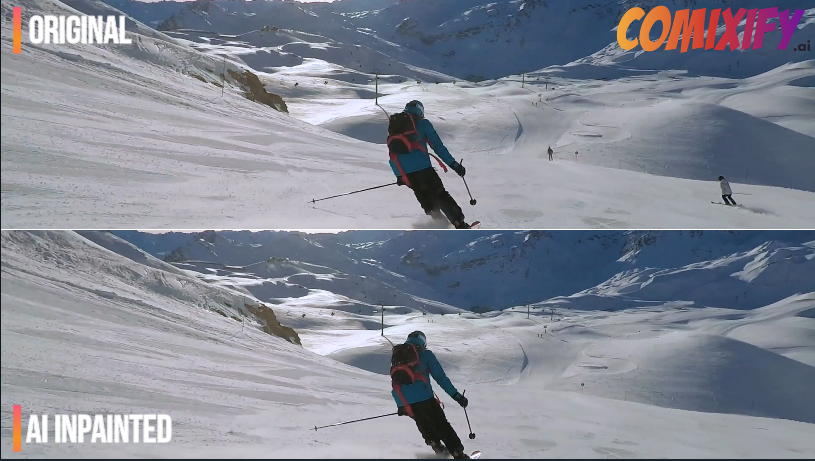 The Deep Learning model behind our Inpainting service is trained to understand the position of the unwanted object in the context of the whole sequence. It was trained on the huge dataset of different video scenes to make it as versatile as possible hereby it allows one to remove almost any object from the video sequence. Samples of what can be done with this technology is demonstrated in the video sequence below. It shows results of removing different objects like cars, people, kayaks or tennis balls. The number of applications is really huge!
The whole process of achieving such results is very simple and consists only of a few clicks in our VFX Platform. The tutorial video of it is posted below. The only thing that one must do is to choose a video and upload binary masks or mattes for the unwanted object. To get masks you can also use our Roto module or simply draw them. Comixify VFX Platform was designed with video enthusiasts in mind, so you can simply use your mouse to draw the mask in seconds!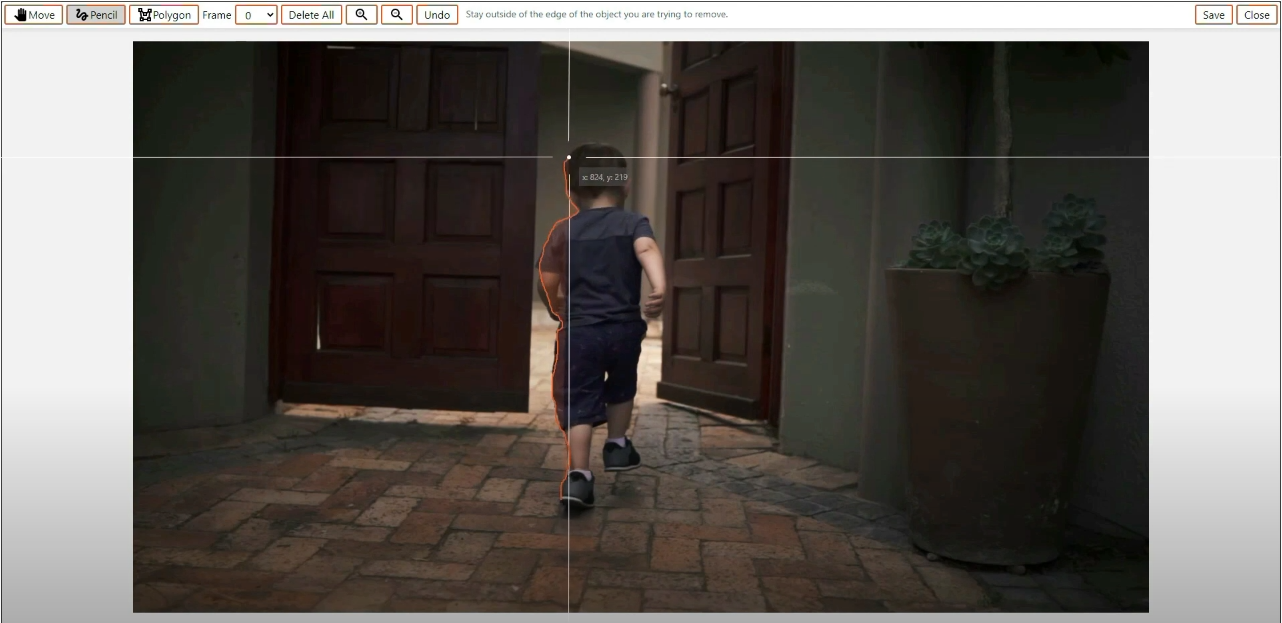 It is important to note that masks do not have to be accurate, they only have to include the whole object area. Some exterior margin is not a problem. The magic itself happens behind the curtain of the web interface and is done by our brilliant AI. The instructional video is also available on the VFX Platform in the help section.
For those who are curious about what is coming next, we can announce that in the upcoming year we are going to release many more modules that we are working on right now. We can reveal the tiny secret of the next one, it is connected with colorization! So please stay tuned for more cool tools soon!