Read-o-Meter
< 1
minute
Comixify.ai awarded "Best Pitch" during 2019 Demo Day.
Comixify.ai was one of the participants in the latest batch of our startups chosen to participate in the Space3ac Scale-Up II Acceleration Program organized by Blue Dot Solutions Sp. Zoo. to collaborate with PKN Orlen S.A., the biggest oil and energy provider in CEE.
During this collaboration, Comixify.ai developed an innovative marketing tool that uses AI to convert user-generated input (videos, photos) into comic strips, allowing unprecedented loop between customers and brands. The application developed by Comixify.ai did a tremendous impression and completed the Acceleration Program with honors.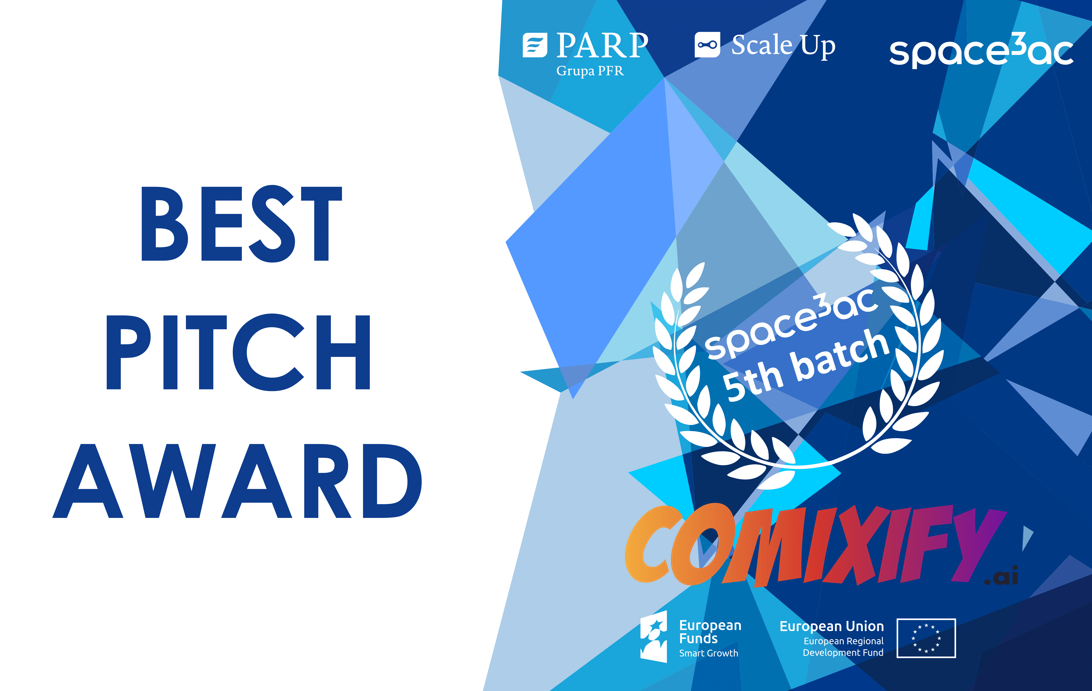 Comixify.ai was awarded for the "Best Pitch" and showcase the technology during the event where the tech was used by 32% of all Demo Day guests and more than 95% of Demo Day users decide to print created comics as a souvenir.
With a reward in your pocket and such great interest of guests, we believe that our technology is a great innovative solution for communication with the customer.